Tucked away just a short ferry ride from Malta, Gozo is a treasure trove of natural wonders and cultural gems.
In this guide, we'll explore the top five things to do on this enchanting island, ensuring your getaway is a memorable adventure. Get ready to explore, unwind, and immerse yourself in Gozo's unique charm!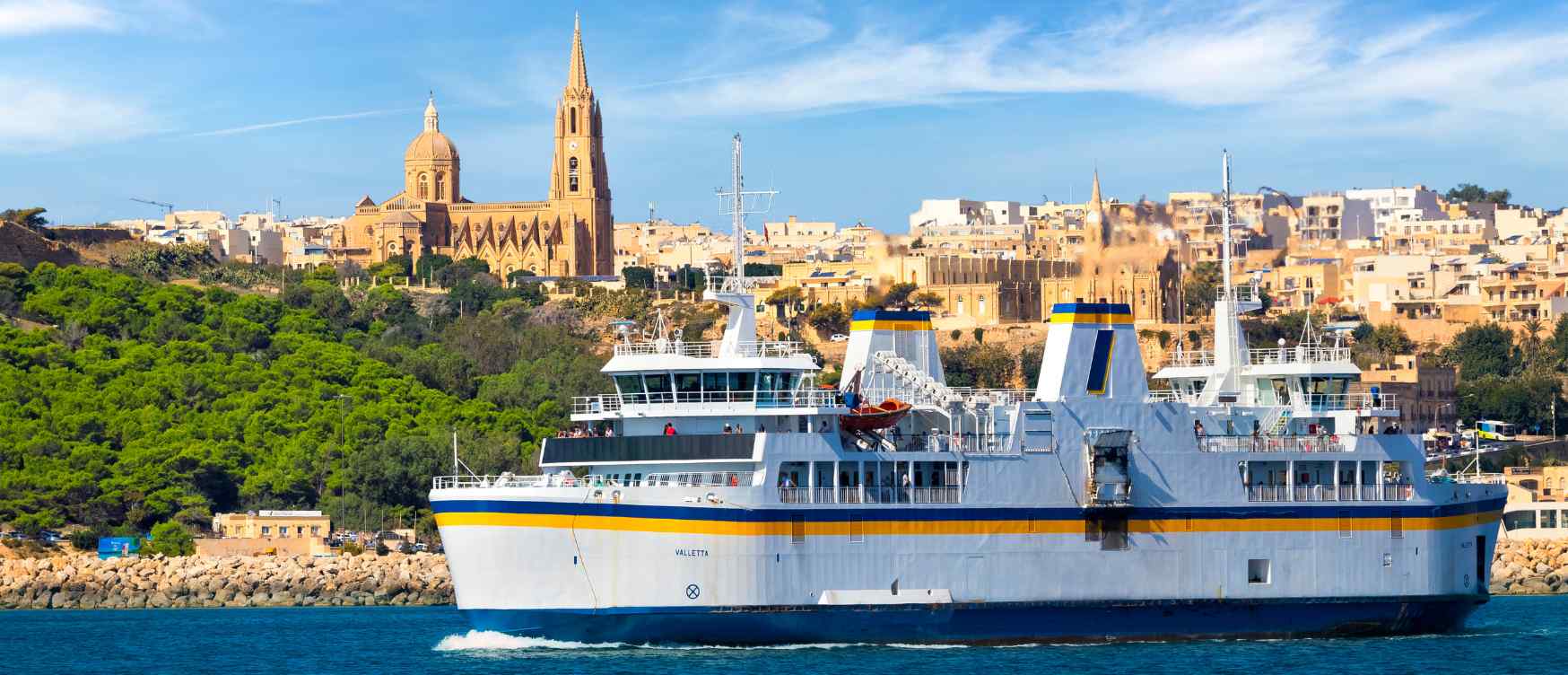 Dive into the Azure Window's Memory
Our Gozo adventure begins with an homage to the iconic Azure Window. While the original limestone arch sadly succumbed to nature's forces, its memory lives on. Visit Dwejra Bay to witness the dramatic seascape that once graced countless postcards. Explore the Blue Hole, a diver's paradise, and discover the Inland Sea, a mystical lagoon enclosed by towering cliffs.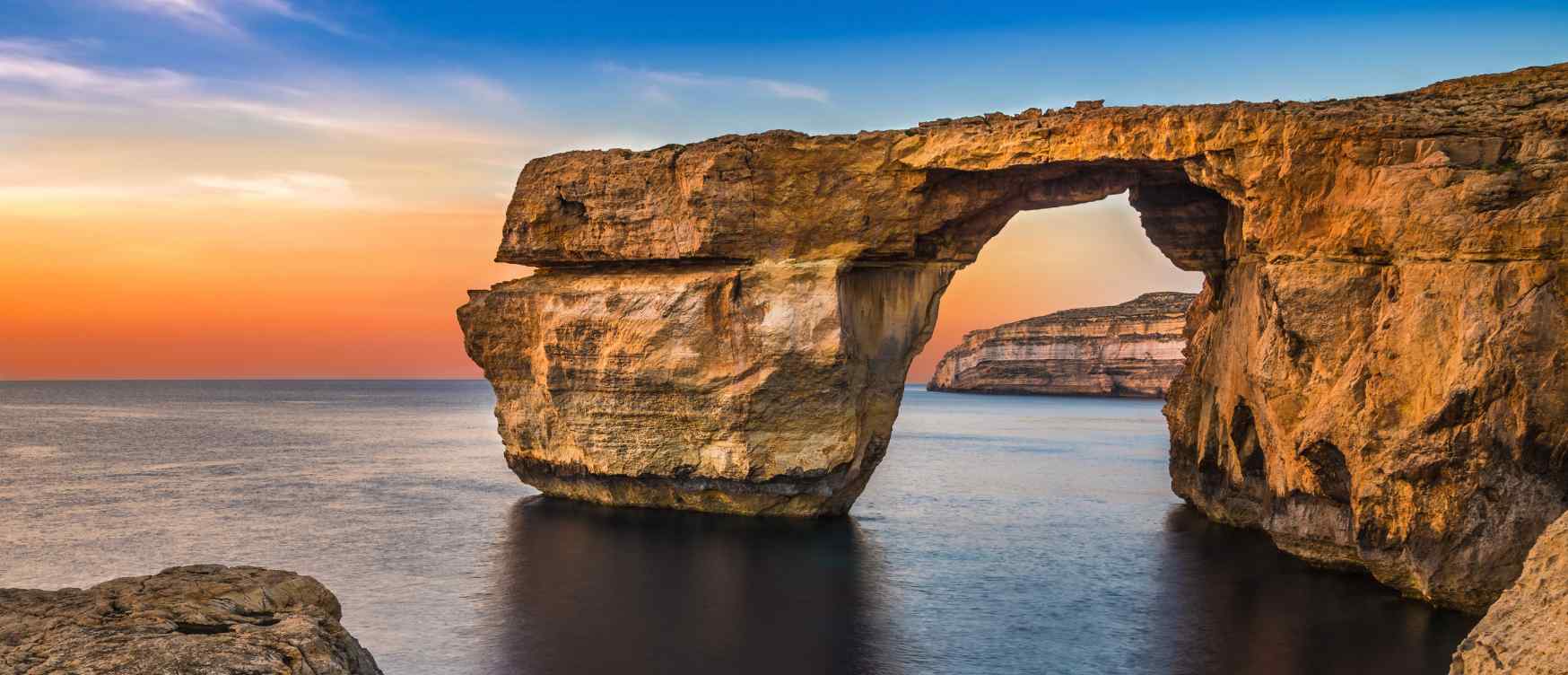 Hike the Picturesque Ta' Cenc Cliffs
For nature enthusiasts and adventure seekers, the Ta' Cenc Cliffs offer a captivating hiking experience. Embark on a journey through rugged terrain, wander past fragrant wildflowers, and be greeted by panoramic views of the Mediterranean. Don't forget to keep an eye out for the elusive Gozo lizard as you explore this unspoiled natural wonder.
Read about our favourite hiking trails: 5 of the best hiking Trails in Malta – for the adventurous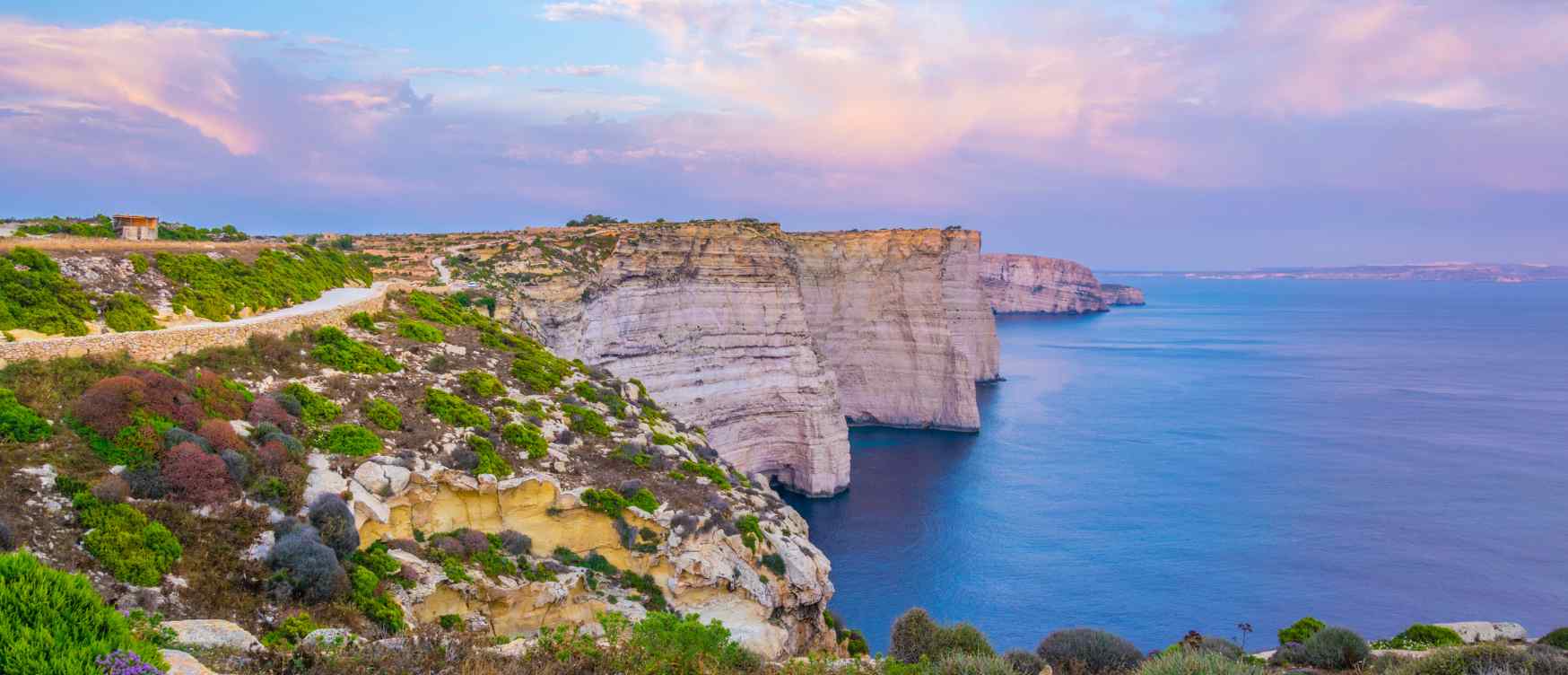 Discover the Citadel's Secrets
Travel back in time as you explore the ancient fortified city of Victoria, also known as Rabat. Dominating the skyline is the Citadel, a UNESCO World Heritage Site and a living testament to Gozo's rich history. Stroll through winding alleyways, visit St. George's Basilica, and admire breathtaking vistas from the city's ramparts. Dive into the island's past at the Gozo Museum of Archaeology, where artefacts unravel Gozo's history.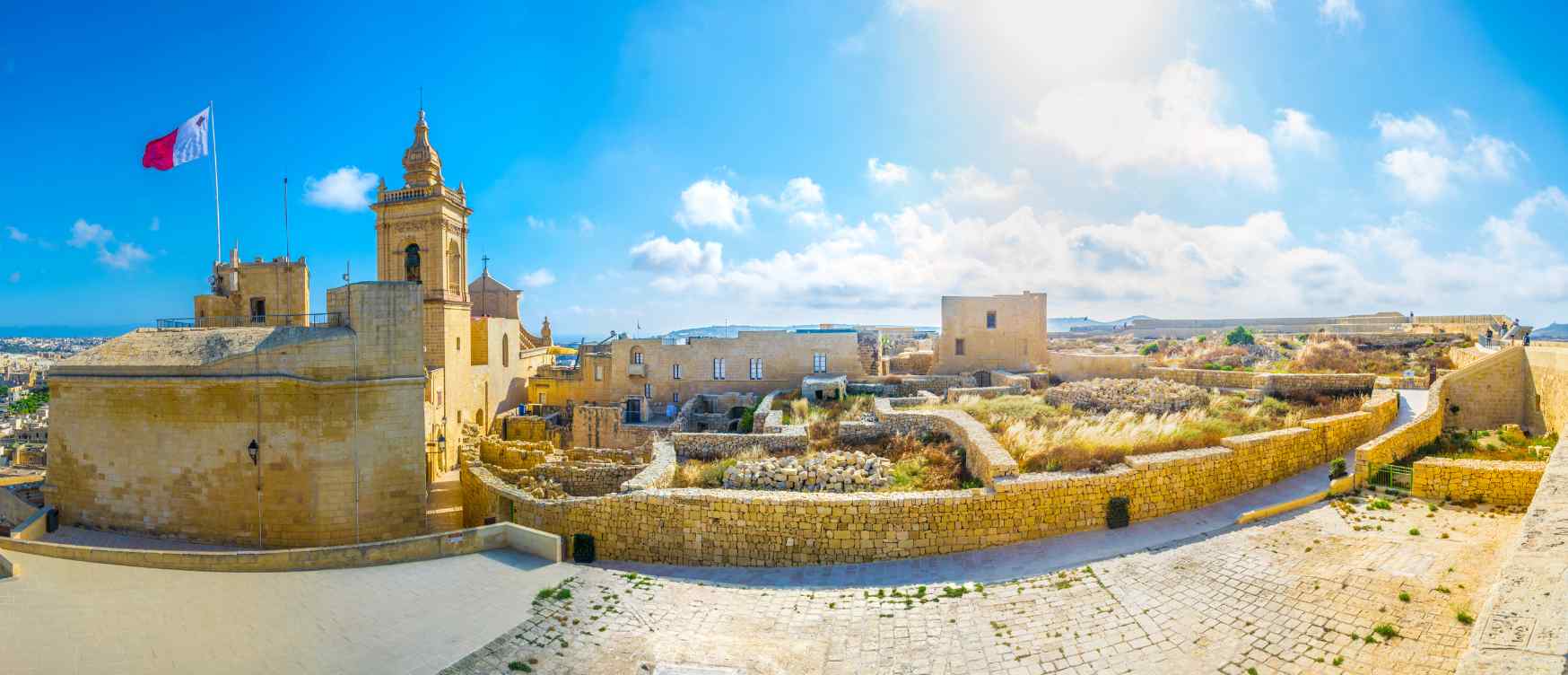 Relish Gozo's Gastronomy
A Gozo getaway isn't complete without indulging in the island's delectable cuisine. Enjoy traditional dishes like rabbit stew and ftira (local bread) at charming village eateries. Explore Marsalforn's seafront restaurants for freshly caught seafood. Food in Gozo is an experience that will tantalise your taste buds and leave you craving more.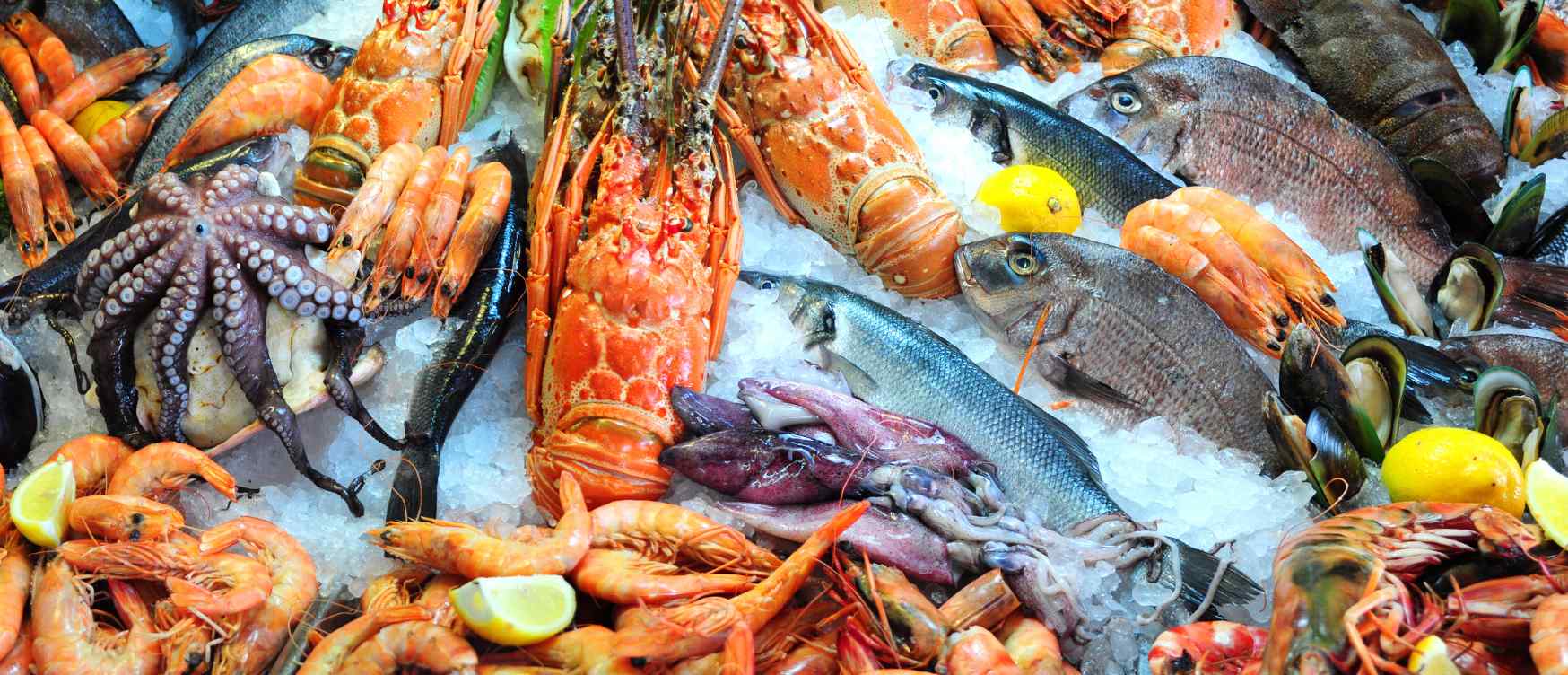 Plunge into Xlendi's Waters
Xlendi Bay, a picturesque coastal village, beckons travellers to its inviting waters. Spend a leisurely day sunbathing on the sandy beach or hire a kayak to explore the rugged coastline. Diving enthusiasts will find an underwater paradise here, teeming with marine life and intriguing caves. When evening falls, dine al fresco at one of Xlendi's seafood restaurants while the sun sets over the Mediterranean.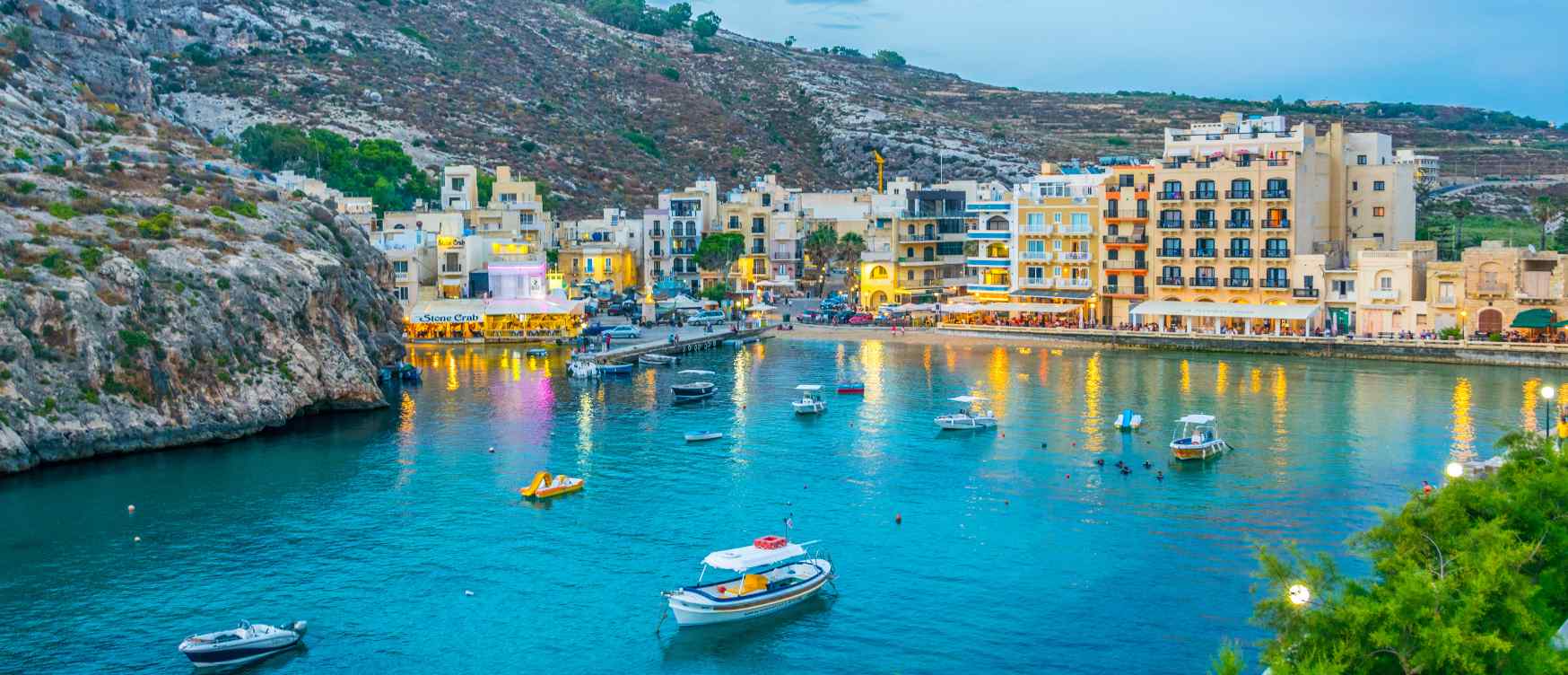 Gozo, with its natural wonders, historical treasures, and warm hospitality, is a Mediterranean gem waiting to be explored. Whether you seek adventure, relaxation, or a taste of history and culture, this island offers an array of experiences to suit every traveller. Explore the enchanting beauty of Gozo, where each experience becomes a treasured memory in this secluded haven.