If you're in Malta for more than a day, one of the must-dos on your itinerary has to be spending the day in Mdina. And the Hotel Valentina staff will be more than happy to help you plan it, including sorting out transfers to this fortified medieval city in the North of Malta.
We suggest an early start, to make the most of all the attractions and sight-seeing opportunities – not too early as to miss the Hotel Valentina's breakfast treats though, of course. We will help you plan your bus ride or taxi to drop you off right at the gate, which is part of the majestic fortifications that surround the city, so that you can enjoy a proper entrance through the main thoroughfare, with the lively interludes that it offers!
Get there at about 11AM, and we suggest kicking off with coffee and a traditional pastizz (pea/ricotta filled warm pastries) or three, or maybe a classic Maltese pastry, to keep up your energies. There are plenty of quirky, tiny cafe dotting the entrance to the city, so you will be spoilt for choice.
Since there is so much to squeeze into one day, we suggest that you plan your day while you're enjoying your coffee and snack. Mdina offers myriad options, depending on what you love doing most.
If you enjoy museums, history, art, and architecture, you're in for a real treat. Your first stop should certainly be at the Natural History Museum, flanking the very entrance to Mdina. Not only is it housed in a gorgeous palazzo, but the collections are wonderful, from fossils to flora.
You'll need a good three hours if this is really your thing, but otherwise set aside an hour and a half for the major highlights.
And for something totally different, you can drop in right next door at the notorious Mdina Dungeons – not for the faint of heart, as this museum takes you on a journey through underground cells, each cell depicting various ways of punishment employed by the country's rulers through medieval times.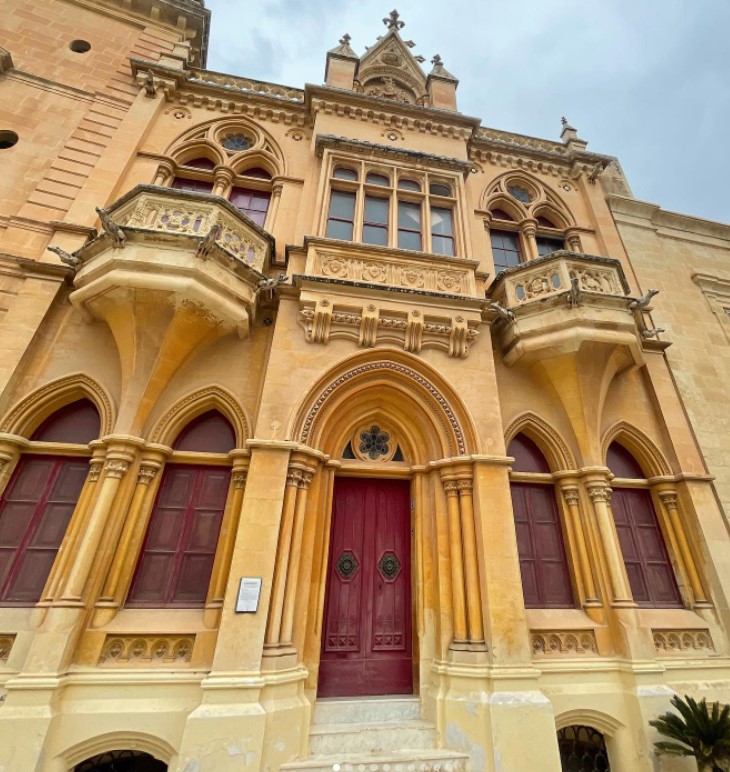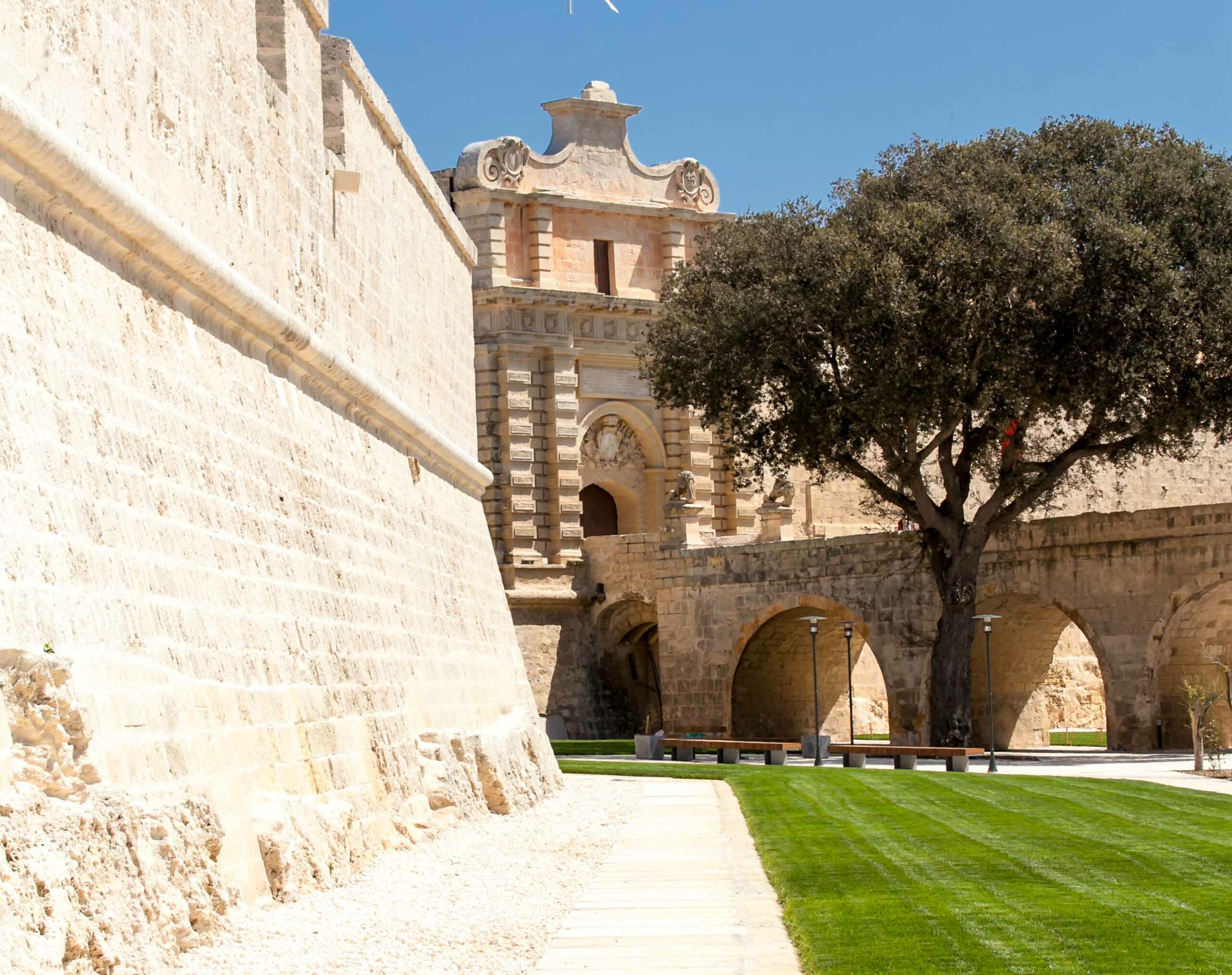 After this, you will probably be eager to get back to some fresh air – this is the perfect time to have a gentle stroll around the narrow, winding streets. So picturesque, and also supremely Instagrammable. Check out the ornate traditional door knobs that seal the entrances to the old palazzi; architectural and design marvels that deserve their own Insta-story, that's for sure.
While in Mdina, do make it a point to check out the magnificent Cathedral. As buildings go, it is pretty astonishing and there is also a very good collection of arts; the same is true of Palazzo Falson, just up the road.
But no trip to Mdina is complete without a stop for coffee and chocolate cake on the bastions, enjoying the stunning, 180-degree panorama of the island. Fontanella Tea Gardens is one of the most popular spots, but there are other cafes dotting the fortifications, so you will be spoilt for choice.
If course, if you feel like spending the evening in Mdina as well, the city is particularly beautiful at night and boasts a number of fine dining restaurants. Whatever your choices, we're sure that this will make for a memorable day out!
Book your holiday this month of September and take advantage of our Early bird offer. See more information here.